5 tags
This is an interview my improv team Houndstooth...
1 tag
Pretend the Entire Audience Already Has a... →
beyourselfimprov: Sometimes I get really nervous before/during shows. I want to impress the people in the audience. I want them to think I'm endearing and funny. I want them to love me so badly. It's a lot like how one would want to impress a girl (or boy) to get them to like you. You want them to think you're… Fantastic advice from my good friend Derek.
3 tags
Upstairs Gallery Chicago: Chicago Indie/Barprov... →
A long time ago (May 12th, to be exact) my friend Steve Clark asked me a question about where to find places to play in Chicago. Well the fine folks over at the Upstairs Gallery have compiled such a list, which you can find here. Go see shows at the Upstairs Gallery and go do shows wherever you can. Jeez, I should write in this thing more…
2 tags
4B Show
My iO class had its first show tonight. It was just a taste of the 7 week run we'll have starting in September. It was really cool to get back in front of an audience on a proper stage and perform again. I made some good moves and I made some less-than-good moves, but I had fun throughout the entire night. The 70-ish students were split into 8 different groups, but many of us stayed for the...
Wow, a Year, Huh?
Yep. One year living in Chicago. It certainly doesn't feel like I've been out here that long. There were a lot of hard times over the last year. Times are still hard right now, but on a macro scale, I think I'm actually doing alright. Things that happened: Slept on 3 different people's couches in my first 3 months here Held two jobs at once for the first time Grew an...
2 tags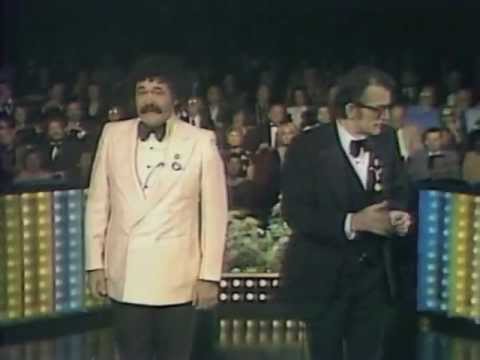 2 tags
Not Getting Paid Has Never Been So Lucrative
I was selected to be an intern at iO and tonight was my first shift. I already know most of the interns, and most nights I'll stand with them and talk before the shows start. So without realizing it, I've been subliminally learning how to do their job over the last six months. This, plus the fact that I've worked at six different restaurants, means interning at iO is a breeze. I...
Welcome Back
A few months ago, I asked Arnie Niekamp for advice about blogging more consistently. Over the years, he's had several long term blogs (somewhere around five, probably more) and currently hosts two podcasts, so I figured he must know a thing or two. He told me to make it as easy on myself as possible. Get in the habit of just writing without worrying about length or how much of a...
Can't Buy Me Love
Money's tight for me. Stagehand jobs have dried up over the last month so I've had to rely on income from the Gap alone. The problem is that I only get paid a quarter more than minimum wage while only clocking 25-30 hours a week. On top of that, I'm paying both federal AND state income taxes (something I never had to do in Florida) in addition to Chicago's whopping 9.75%...
With Apologies to Messrs. Close and Miyamoto
For the past month or two, I was frightened that I might not like performing improv anymore. I wasn't sure if I would be good at it, or if I would even enjoy it, or if I would ever be as good as seemingly everyone here is. It felt like improv was a dream I used to have, like a washed-up high school quarterback. But then I remembered that the "glory days" aren't in the past,...
Two Important Things
It's taken me a little over three months, but I'm now moved into my very first apartment and I've enrolled in the Improv Olympic's Level One class. It's wonderful to no longer have that stagnant feeling of not accomplishing anything. This has been an exciting week for me. It finally feels like I'm starting down the path that I came to Chicago for in the first...
I'm Going to Continue Never Washing This Hand...
Ok, a lot of interesting things have happened this past week, but I'm going to write about the night I just had while it's fresh in my mind. Tonight iO was hosting part of the TBS "Just For Laughs" festival, an event which brings stand-up comedians and other funny people together in Chicago over the course of several days. They had two shows tonight: at 10:30 was...
Anonymous asked: Spencer, it's great to hear you're doing well. I was just thinking about something. In regular acting you have a script which you practice over and over, and you mainly just have to worry about delivery. While in improv you're writing the script as you go, and also working with other actors that could take the story any which way. How do you respond to the stress that this (I would...
Why Does "Sudz Coin Laundry" Have WiFi?
It is the last day of May. Two days ago, I was wearing a pea coat and a scarf. In one day, the temperature jumped up 30 degrees and there's no sign of it cooling off again. I am now finishing up a load of clothes at a laundromat down the street from Rob's apartment. It is miserable in this place. The 90 degree heat is one thing, but sitting inside the stale, damp, hot air that is...
Only Old People Ride the Bus in this Neighborhood
Just as things were looking up, with a room of my own in an awesome part of Chicago in the near future, the Universe threw one more obstacle between me and finally becoming a legal resident of Chicago. Jeff's landlord had decided to start showing the apartment to potential leasers, and I had to go. Unfortunately, I felt like I had used up nearly all the goodwill of my acquaintances in this...
Good News/Bad News: Apartment Edition
My job at the Gap has been going really well. I work with several very cool people and have enjoyed my employment there so far. I got my first paycheck yesterday, which is a huge morale booster. Soon I'll be able to afford an apartment! Speaking of which, I met up with someone today who posted a thread on the local improv message boards looking for someone to take over his lease. The place...
Anonymous asked: I was going through the documentary interview today, and I ran into a segment of yours when you were talking about the move to Chicago. You said,

"It's going to be a shock going from Florida to Chicago with no money and no apartment and no job and no food. So, that'll be fun."

I guess you're better off now than 2 months ago. HM?
Best News!
Can't stop, won't stop! I just got straight up hired by The Gap! No second interviews or nothing! I start work on Monday! I'm on my way to some seriously cool stuff up here in Chi-town. I can't wait to start having money again for the first time in over a year. I'm also excited that I'll be able to start taking classes at the Improv Olympic like I came here to...
Better News!
I got a call back from Banana Republic and they want me to come in for a second interview on Tuesday! Hopefully soon I'll be making money and buying sweet duds for half off! Also, my audition last night went pretty well. I felt pretty good about it and at the very least I had fun and remembered why I was up here to begin with. It was very reaffirming and I think I needed that without...
Good news! Quickly!
The ball's starting to roll here in Chicago. Yesterday I went in to Banana Republic for a group interview (I should hear back from them within a week) and I'm leaving in twenty minutes to go to a group interview at The Gap. With any luck I'll land one of those jobs and be on my way to gobs of money! The stagehand gigs are still trickling my way as well, with promises of much more...
Anonymous asked: What's it like getting around the city? Easy? Difficult? How's it compare to Gainesville?
-Filup
mcwhinnie asked: I think that you are doing a great job up there Spencer. Keep your head up and keep on trying. I know you'll eventually get yourself settled in. I am really excited for you and can't wait to hear about all the awesomeness you will be doing to the improv scene once you get your head above water a little bit. Since I am supposed to be asking a question here I guess. Where are you planning...
Lots of Questions, No Answers
It's been three weeks since my last blog post. Hardly as often as I should be writing. I'll work on correcting that. I'm still staying with Jeff and working as a stagehand. I'm learning a lot of cool stuff at every gig. The last few gigs I've worked were at a really fancy hotel in Chicago called the Intercontinental. While there I saw David Schwimmer and somewhere in...
Gettin' Work Like it's My Job
Things are looking up on the job front. Thanks to Jeff Quintana, I now have a job as a stagehand. It's a great opportunity to get more experience behind the scenes and it pays well, but it may not be as consistent as I would like. I'm basically on-call, and I work when my boss contacts me to do a gig. Fortunately for me, my boss loves Jeff, so I'm hoping that translates to lots...
Monique
This past Saturday, I was out with Brad celebrating St. Patrick's Day. Like the rest of Chicago, we got started early, and by 11 o'clock that night, we were on our way home. As we were waiting for our train, Brad happened to say hello to a passing young black woman. Rather than smile and continue on her way as most people would, she stopped and said to us, "People like you...
Zzzzzz
I just applied to about ten different temp agencies and another actual job as a stagehand. The stagehand job is one that Jeff used to do when he got to Chicago, so hopefully Jeff made a good impression with the company and it will get me work. I hate looking for jobs. I know I'm qualified for stuff, why doesn't anybody else? Sulk sulk sulk. Also, yesterday I filed my taxes, so...
Promise Ring
There's an improv group made up of some of my buddies here in Chicago called "Promise Ring". Last night they had a show at a bar near iO. They were missing two of their five guys, so they asked me to fill in for them. I was more nervous doing that show than any other show in the last year. There wasn't a huge audience, it wasn't being broadcast nationally, and nobody...
First Show Tonight
This weekend I'm staying with my friend Jeff. I had to come over early this morning, and Jeff decided that if we were going to be up anyway, then we were going to go to the Saturday morning improv workshop at iO. The woman who runs the workshops (Lyndsay Hailey) has a show Saturday nights and she lets whoever was in the workshop that day do a fifteen minute set to open for her. So if you...
Job Sulking
I'm unemployed and I just moved to Chicago with no money or apartment to call my own. I should be on a job hunt, but I think I'm more accurately on a job sulk. It's easy to get discouraged, but after discouragement, you still gotta find a job. Are bums just people who would rather be sad than do work? Is making excuses for yourself worth living outside in the cold? Ok, I'm...
Still Just Visiting...
Ok, we didn't advance past the semi-finals, but who cares - I'm in Chicago! I still feel like I'm just visiting right now, but I'm working on getting a job and an apartment. I can't wait until I feel like I'm really living here. I opened up a new bank account at Bank of America yesterday, so I have been staying productive. I'm continuing to watch a lot of...
It Takes a Village to Raise a Spencer
It's early on Saturday morning. I've only been in Chicago for nine hours so far, but I think I'm going to like it here. I bet I'll like it even more when I've got my own apartment and I'm not lugging around all the clothes I own (i.e., everything I own). Luckily TSF Alumnus and friend Tony Kolt has been gracious enough to open his house up to me and the rest of...
Come With Me
It's Sunday morning, and I'm moving to Chicago in five days. What am I doing? This is without a doubt the boldest and most potentially life changing decision I have ever made. I often think to myself, "Go big or go home." Well for the last six months I haven't had a home, just a series of crashpads, so I really only have one option, and it doesn't get any...
One more week. I think it's good that I don't realize how in over my head I might be.